↖Home, Help, Download, Support
Resize Master
Batch resize and watermark your images fast and easy. Prepare your photos for posting on the web, sending to a client or for a print lab.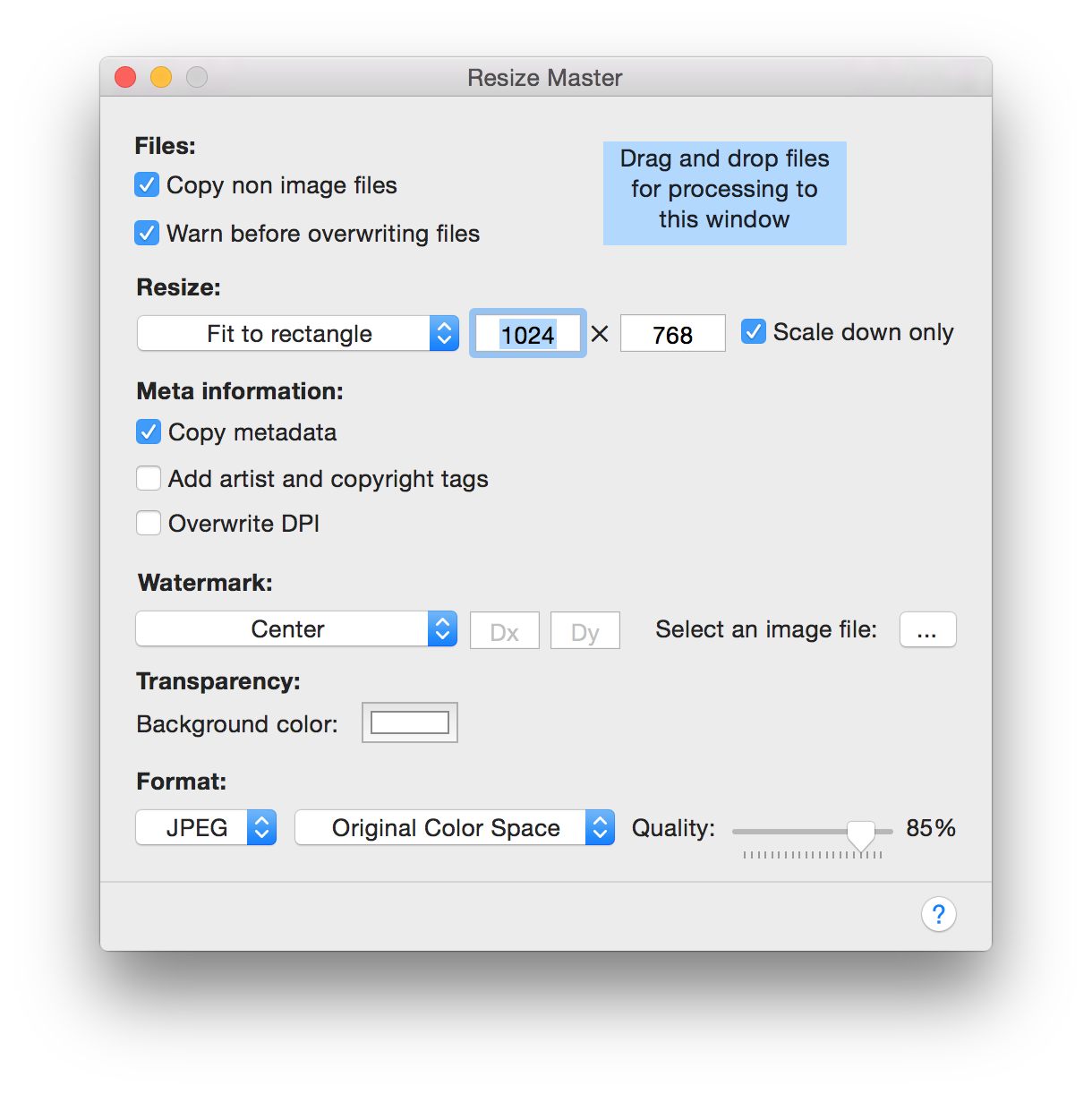 Select individual images as well as folders for processing. Source folder structure is copied to destination.
Many options to resizing process: fit to rectangle, scale by with or height, by percent, change aspect ratio and more.
Metadata processing. Either keep or throw away metadata from original images, change DPI entry, add artist and copyright tags.
Apply a watermark to your images.
You can keep color space of the original image or convert to sRGB/AdobeRGB.
Full support for transparency in source and output images. You can select either opaque or transparent color for background.
All processing is done with 32 bit floating point precision and high quality interpolation.
Output in JPEG, TIFF and PNG formats.
Support email: resize-master-support@boltnev.com
---